ArtSound_Revolt garantee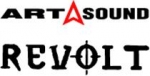 American company Audio Art Group, a manufacturer of automobile audio systems Art Sound and Revolt, analyzed the statistics and revealed a record low for automotive electronics level of defective goods - less than 0,1%.
In this regard, the company has taken the unprecedented decision to extend the warranty on all products manufactured under the brands of Art Sound and the Revolt  up to 10 years! 
ALCOM company, the exclusive distributor of Art Sound and Revolt in the Russian market has decided to support Audio Art Group and provides the same warranty on all products of these brands in Russia.
Now, Art Sound and Revolt dealers and end customers have an additional strong argument to choose the products of these famous American brands.
All news